Page Hero
2021 Annual Report
American Society of Hematology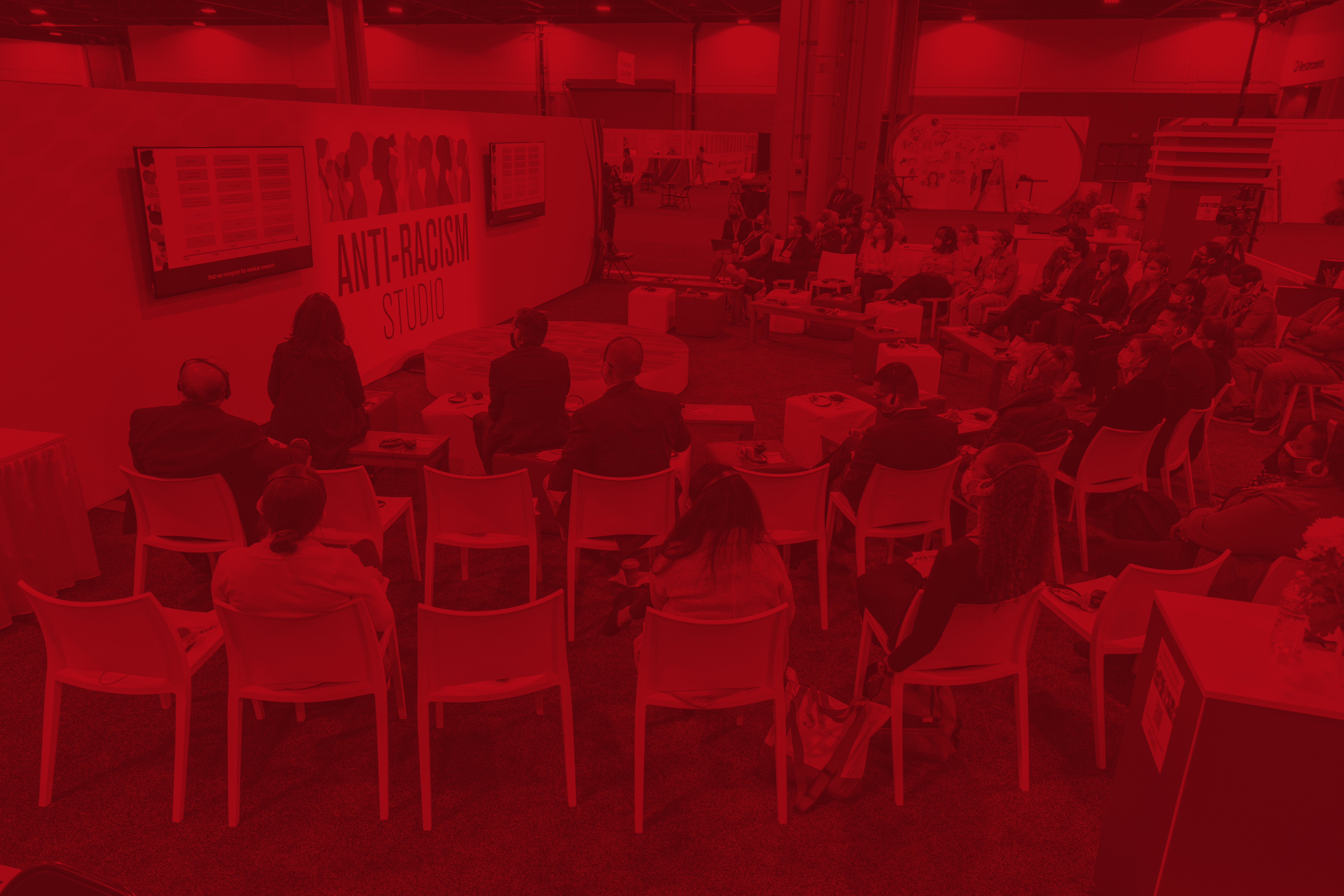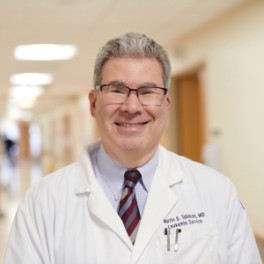 As I reflect on my term as ASH President, I think the year 2021 epitomizes the role of community in navigating uncertainty.
The pandemic continued to present challenges and unknowns for us all. Take the annual meeting, for example – ASH meetings have long been at the heart of the Society's service to its members and the hematology community worldwide. This year, as several COVID-19 virus variants emerged, some wondered if the status of the annual meeting was in question. Yet through careful deliberation, adherence to public health guidelines, and the implementation of comprehensive health and safety protocols, ASH proceeded with organizing a hybrid meeting with both an in-person and a virtual component.
By all accounts, our community triumphed over the uncertainty: walking through the Georgia World Congress Center, I could feel palpable enthusiasm to reconnect in person at last. There was such eagerness to come back together, to exchange information, and to collaborate. And that energy and scientific exchange not only infused the halls and the session rooms but was evident online: members participating virtually joined the conversation and shared the excitement over the virtual platform and on social media.
And what would our community be without the inclusion of all its voices? The content at this year's annual meeting reflected our desire to take real strides as a Society toward combating inequities in hematology, supporting scientists and clinicians from backgrounds underrepresented in medicine, and embracing diverse voices across the patient and health care communities. We placed an exceptional level of focus on diversity, equity, and inclusion (DEI) through the new Anti-Racism Studio and Health Equity Rounds programs, the returning Special Scientific Session on Race and Science, and several other sessions and symposia. The success of these programs tells us that ours is a community eager to learn and to get involved.
We also continued to collaborate with other organizations throughout this year of uncertainties. When data emerged about exceedingly rare blood clotting complications associated with COVID-19 viral vector vaccines, ASH provided timely, expert support to the U.S. Food and Drug Administration (FDA) and the Centers for Disease Control and Prevention (CDC). ASH also worked urgently to provide the latest data on this and other COVID-19 related conditions to providers through the continually updated COVID-19 FAQ resources. And as research showed that people with blood disorders do not always receive optimal protection from COVID-19, we urged our community to come together in support of vaccination and protective measures for all to protect the most vulnerable.
Pandemic or not, ASH never let up on its unwavering focus on training, education, and science. We know our community will thrive only if we make a concerted effort to invest in its future, and so we have made an extraordinary investment toward the creation of new hematology-focused fellowship tracks at academic institutions throughout the country to encourage the next generation of leaders to join our ranks. We are also actively working to explore and expand ways to provide basic scientists with more opportunities at ASH. Finally, as we look to the future, we know that artificial intelligence will play a key role in medicine, so we aim to incorporate it intentionally and innovatively into hematology research and practice.
I want to thank you, the members of this rich and inclusive hematology community, for allowing me to serve as the ASH 2021 President. I know ASH will continue to flourish under the skilled leadership of my successor, Dr. Jane Winter, and I look forward to seeing the exciting new achievements she will usher in during her tenure.
- Martin S. Tallman, MD, 2021 President of the American Society of Hematology (ASH)
In 2021, as the COVID-19 pandemic continued to shine a light on persistent racial and ethnic disparities in health care and outcomes, ASH further expanded its strategic initiative focused on diversity, equity, and inclusion (DEI). As a global hematology community, ASH has long understood the importance of maintaining a dedicated commitment to fostering DEI within hematology, including having individuals with diverse perspectives and experiences in all areas of the field. Recognizing the need to do more, the Society has expanded its efforts including the development of programming that addresses and combats systemic racism.
Minority Recruitment Initiative Awards Provided Since Inception
DEI-related Content and Sessions at the ASH annual meeting
Participants in the 2021 ASH Anti-Racism Studio
ASH stands in solidarity with our members and patients in communities that are targets of discrimination, harassment, and violence, and remains committed to combatting all forms of bigotry.
—
ASH Statement on Diversity, Equity, and Inclusion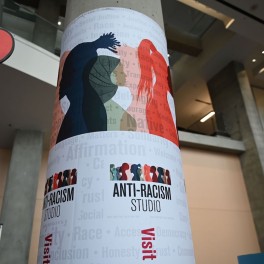 ASH's Expanded DEI Statement
ASH expanded its statement on diversity, equity, and inclusion in health care to include a clear articulation of the personal harm that hate, bigotry, and bias can have and what ASH is doing to combat it. The expansion demonstrates how ASH stands in solidarity with its members and patients in all communities and how the Society remains committed to combating all forms of bigotry.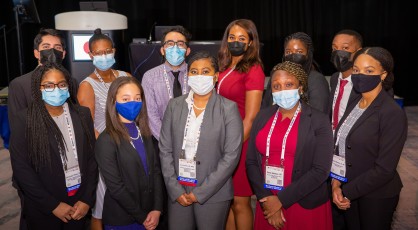 Fostering a Diverse Hematology Workforce
A pillar of ASH's commitment to DEI is to inspire, recruit, and support researchers and clinicians from diverse backgrounds to pursue and succeed in careers in hematology and related fields. In 2021, the ASH Minority Recruitment Initiative (MRI) – created to increase the participation of underrepresented minorities training in hematology-related fields – supported 42 recipients, committing more than $2 million to awardees.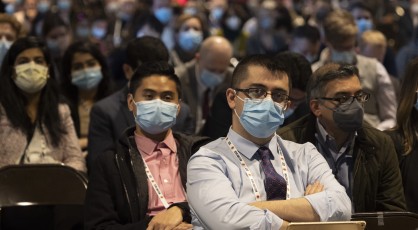 Understanding the Breadth and Depth of ASH Membership
As the Society continues to strengthen ASH programs, products, and services to meet the ever-growing needs of a diverse membership, it has become increasingly important to have a clear understanding of who ASH members are. ASH has worked to expand the demographic information collected from members so they can describe themselves in a more inclusive and comprehensive way. Providing this expanded demographic information helps the Society to hold itself accountable for achieving DEI goals. Further, this information helps ASH better understand the breadth and depth of its membership and how they identify. In turn, this will help the leadership to tailor programs and services, identify areas for improvement, and track progress on ASH's diversity, equity, and inclusion efforts to better serve the hematology community.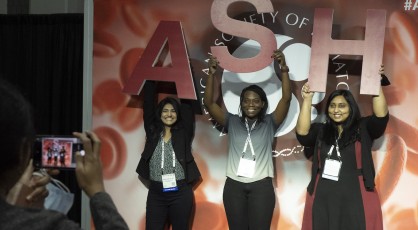 Engaging Volunteer Leadership Groups to Guide ASH's DEI Mission
ASH created the Diversity, Equity, and Inclusion Programs Subcommittee to implement activities that advance ASH's commitment to DEI, including the work of the Hematology Anti-Racism Task Force. This subcommittee will also be responsible for measuring and reporting on the impact of ASH's DEI efforts.
Providing Resources for Hematologists
A pillar of ASH's commitment to DEI is to provide resources and education to help build awareness of and seek to dismantle systemic racism and other forms of discrimination affecting ASH members and patients. This year ASH released the Anti-Racism Toolkit, which provides resources to help members combat racism in their day-to-day practice as clinicians, researchers, and educators. ASH also released a health equity video offering information about discrimination in care and coverage provided to people living with sickle cell disease, typically due to race, ethnicity, and income.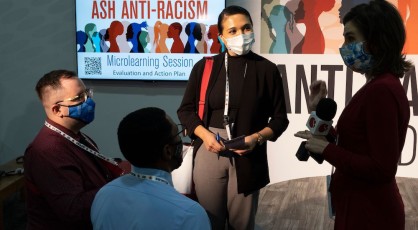 Annual Meeting Focus on DEI
DEI had a prominent role at the 2021 ASH Annual Meeting through a broad range of activities and resources to help attendees learn, connect, and get involved. A new offering at this year's meeting was the Anti-Racism Studio, which helped attendees understand racism and the many effects it can have on patient care, clinical outcomes, and research. The new Health Equity Rounds featured members of the Hematology Anti-Racism Task Force discussing social justice and health equity issues through the lens of patient cases, and the Special Scientific Session on Race and Science addressed the implications of racial bias on scientific innovation. In total, the meeting featured more than 50 sessions focused on DEI. ASH believes this educational content is critically important to share with the wider health care community and has made selected talks publicly accessible through the ASH Academy on Demand at no cost.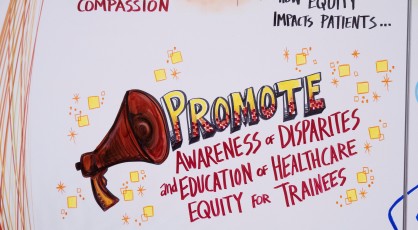 Health Equity Collective
ASH established the Health Equity Collective, a group of companies who have committed to working collaboratively to further ASH's long-standing commitment to combating inequities in hematology, supporting scientists and clinicians from backgrounds underrepresented in medicine, and embracing diverse voices across the patient and health care communities. ASH wishes to thank nine participating companies in the inaugural cohort for their contributions.
ASH supports hematologists around the world by offering various research awards, training programs, and other resources designed to enhance knowledge, research, and expertise. In 2021, ASH expanded its portfolio of digital training and education resources to give health care professionals of all career stages opportunities to develop and refine their skill sets. Understanding the impact of the global COVID-19 pandemic response on the economy and on medical research, the Society continued to provide support and much needed education and training to our members around the world, including maintaining funding for all 2021-2022 awards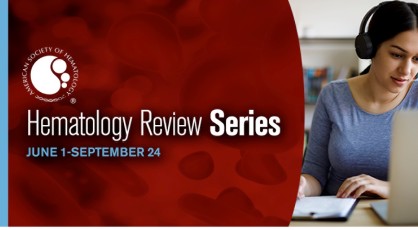 Hematology Review Series
The ASH Hematology Review Series, launched in 2020 to support fellows during COVID-19, is a free online review course designed for fellows preparing to take the internal medicine hematology certification exam, or those desiring a comprehensive update of standards of care. The 2021 ASH Hematology Review Series included 39 on-demand lectures and 16 virtual live study sessions covering a wide range of topics in benign and malignant hematology. More than 4,700 people enrolled in the 2021 series, a four-fold increase over the number of participants in the 2020 pilot series.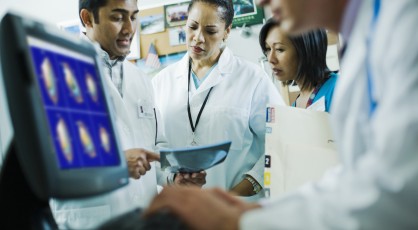 ASH Hematology-Focused Fellowship Training Program
To address the shortage of clinicians with specialized training caring for patients with blood disorders, ASH created the Hematology-Focused Fellowship Training Program. ASH committed $19 million to fund the creation of 10 new hematology-focused fellowship tracks in existing adult hematology-oncology training programs, with the goal of strengthening the pipeline for the future by producing new hematologists. Academic institutions were invited to apply for the program beginning in February 2021, and selected institutions will be announced in 2022.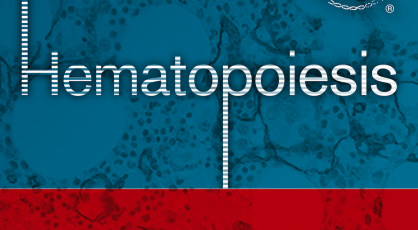 Hematopoiesis
The ASH Trainee Council introduced Hematopoiesis, a newsletter by trainees and for trainees. Hematopoiesis is a reimagining of the newsletter formerly known as TraineE-News and provides numerous educational and career development resources. The newsletter is accompanied by a new podcast of the same name for trainees on the go.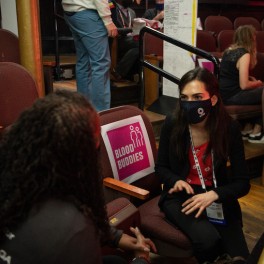 Training Opportunities for Fellows and Faculty
ASH offers several training opportunities for hematology fellows, junior faculty, and senior research faculty. This year, amid the ongoing challenges of the pandemic, ASH reimagined its career development programs to offer participants greater flexibility. The ASH Clinical Research Training Institute accepted 23 participants who participated in a virtual kickoff, monthly didactic webinars, bimonthly virtual small group meetings, and one-on-one mentorship to sharpen their skills as clinical investigators while building a valuable professional network. The ASH Medical Educators Institute switched to an entirely virtual program, giving participants access and exposure to new teaching techniques and the latest scholarship in the field of medical education in hematology. In partnership with the European Hematology Association (EHA), ASH offered multiple virtual didactic sessions for participants in the ASH-EHA Translational Research Training in Hematology program, a year-long program helping early stage researchers build successful careers in blood-related translational research through training and mentorship.
ASH is a worldwide leader in promoting and supporting clinical and scientific hematology research through innovative programs and advocacy efforts. The ASH Research Collaborative (ASH RC), established by ASH in 2018, continues to make important advances in fostering collaborative partnerships to accelerate progress in hematology.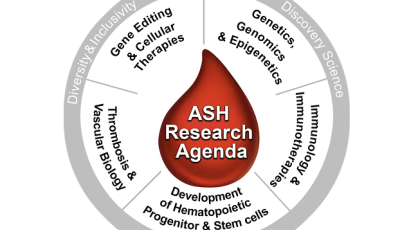 ASH Research Agendas
The ASH Agenda for Hematology Research was updated this year to reflect the latest high-priority topics in hematology research, including emerging areas of investigation that will launch the field into the next generation of therapies. ASH also updated its COVID-19 Research Agenda for Hematology to inspire research leading to enhanced understanding of COVID-19 disease, decreased hematologic complications in COVID-19, and improved care of patients.
ASH is committed to the development of resources to help hematologists and other health care professionals improve quality of care for patients. In 2021, ASH published several evidence-based clinical practice guidelines, and continued the development of upcoming guidelines on care for thrombophilia in VTE and acute leukemia among adolescents and young adults. After publication, the recommendations from ASH guidelines are disseminated through smartphone apps, teaching slides, patient resources, videos, and pocket guides. In a 2021 survey of ASH members in practice, 81% reported they referenced or made use of the guidelines to inform their treatment and management of patients.
ASH Guidelines: Venous Thromboembolism (VTE)
ASH Guidelines: Sickle Cell Disease (SCD)
ASH completed the collection of evidence-based guidelines for sickle cell disease (SCD) with the release of a new guideline on stem cell transplantation in sickle cell disease. The guidelines inform how to use transplant in clinical practice, including through weighing of risks and benefits of transplantation. Together, the guidelines in the SCD collection provide evidence-based recommendations for emergency medicine physicians, primary care and family physicians, hematologists, and patients about how to manage SCD and how to individualize care to help individuals with SCD and their providers make shared, informed decisions.
Von Willebrand Disease (VWD) Guidelines
ASH – in collaboration with the International Society on Thrombosis and Haemostasis (ISTH), National Hemophilia Foundation (NHF), and World Federation of Hemophilia (WFH) – released clinical practice guidelines on Von Willebrand Disease (VWD), covering both diagnosis and management. Since VWD diagnosis is not straightforward and symptoms range in severity, the evidence-based guidelines help improve the quality of care for patients.
ASH Annual Meeting and Exposition
The 63rd ASH Annual Meeting and Exhibition was one of the largest and most comprehensive hybrid medical society annual meetings of 2021, and the first time ASH simultaneously conducted the meeting in person and in a virtual setting.
The safety of meeting attendees was a priority for ASH; comprehensive on-site health and safety protocols enabled participants to focus on the joy of reuniting with colleagues and the opportunity to collaborate and learn in person. Social media conversation focused on the world-class educational and scientific content of the meeting, with attendees both online and in-person voicing support for the Society's focus on diversity, equity, and inclusion (DEI) through the new ASH Anti-Racism Studio, Special Scientific Session on Race and Science, and more.
Total meeting attendees in 2021
Abstracts presented in 2021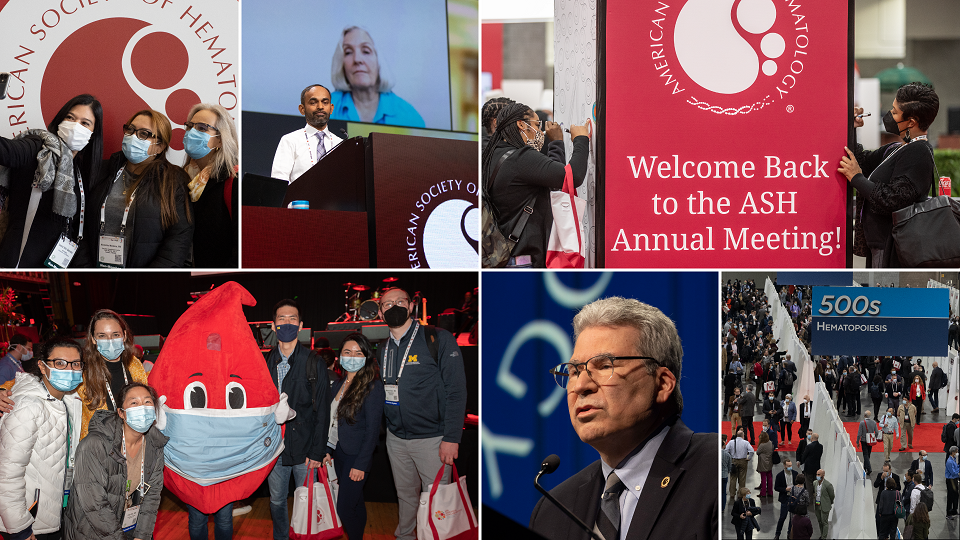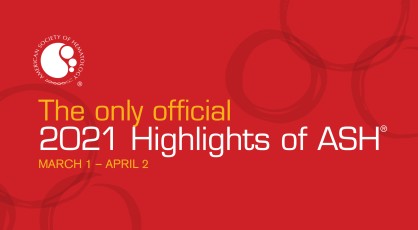 Highlights of ASH
The 2021 Highlights of ASH program was presented virtually, enabling participants around the world to receive a synopsis of the top hematology research presented at the 62nd ASH Annual Meeting and learn how to improve patient management and care strategies. The meeting featured regional-specific, curated content from Asia-Pacific, Latin America, the Mediterranean, and North America.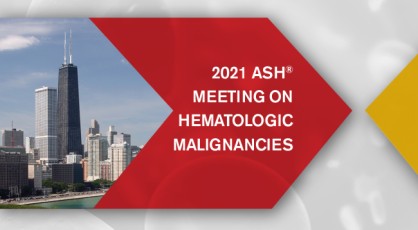 ASH Meeting on Hematologic Malignancies
The 2021 ASH Meeting on Hematologic Malignancies was offered as an online meeting, featuring the top experts in the field, comprehensive clinical content, and opportunities to interact with colleagues. Structured with "How I Treat" presentations showcasing speakers' evidence-based treatment approaches, the meeting empowered participants to make an immediate impact on their practice.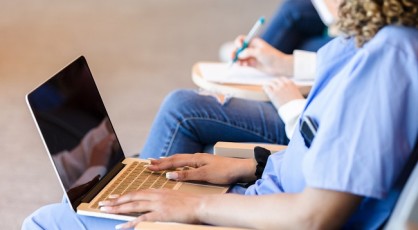 Changes to Maintenance of Certification Standards
For many years, ASH has advocated for an overhaul of maintenance of certification (MOC) standards based on the lack of unbiased, objective evidence showing that MOC changes practice or improves quality of patient care. Due in part to ASH's efforts, the American Board of Medical Specialties (ABMS) and the American Board of Internal Medicine (ABIM) created new Standards for Continuing Certification that will aim to provide rigorous, continuous professional assessment and development for providers in the hematology field.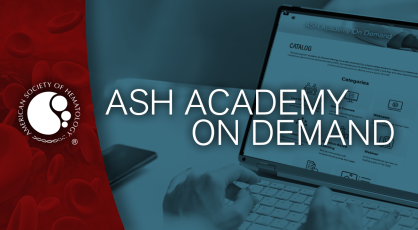 ASH Academy on Demand
ASH launched the ASH Academy on Demand, a learning framework designed to deliver, store, and track ASH education content, including a rich library of free educational webinars presented by experts in the hematology field. The webinars cover current information on diagnosis and care of patients as well as issues relevant to hematology, including the Medical Educators series, the Clinical Research series, the Precision Medicine series, the ASH Grant Writing Workshop, Tools for SCD Centers, and more. ASH Academy on Demand also provides interactive free clinical education, including IMPACT: Impacting Multiple Myeloma Patients in African American Communities Podcast Series, and All Grown Up: Ensuring Effective Care Transitions in Beta-Thalassemia.
ASH supports hematologists around the world through its various awards including research grants, training programs, and other opportunities designed to enhance knowledge, research, and expertise. In 2021, ASH award programs committed even greater levels of funding, training, and mentorship than previous years to support a new generation of ASH awardees.
Award Recipients Supported in 2021
Award Funds Committed in 2021
Honorific Awards
The Honorific Awards, ASH's most prestigious awards, recognize exemplary hematologists who have made significant contributions to the field. The 2021 recipients are a diverse group of pioneering scientists, innovative clinicians, and selfless mentors who have advanced hematology through their work.
We commend this year's Honorific Award recipients, whose achievements highlight what an exciting time it is in our field. Their meaningful advances in patient care, research, and mentorship have directly improved the lives of people living with blood disorders. The Society continues to value opportunities to recognize talented, inspirational leaders and role models from a broad variety of backgrounds, experiences, and career paths whose contributions are invaluably shaping the future of hematology.
—
ASH President Martin S. Tallman, MD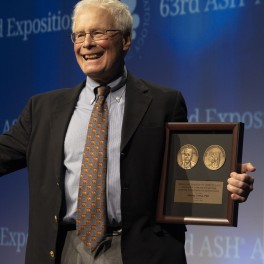 Harvey Lodish, PhD
"I spent the first of three summers at Western Reserve (now Case Western Reserve) Medical School with Dr. Robert Eckel, studying potassium transport in red blood cells. I have had membranes and red blood cells constantly in my mind ever since."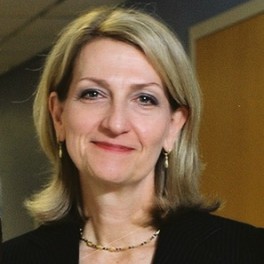 Margaret Shipp, MD
"For someone who is interested in having their work really make a difference in patients' lives, and is also interested in understanding the biology, [hematology is] a wonderful area of investigation and place to devote a career."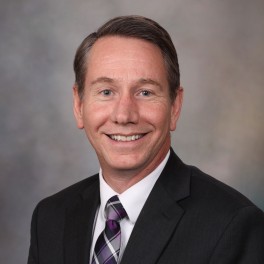 Stephen Ansell, MD, PhD
"The rapid changes make being part of hematology truly exciting and allow for new insights into disease biology and for the development of new therapies that may improve the outcomes of patients."
Deepika Darbari, MD
"Engaging with a society like ASH and taking advantage of its many training and career development opportunities is important. In the end, you are in charge of your own professional path, so steer it in a direction that brings you happiness and a sense of fulfillment in your career."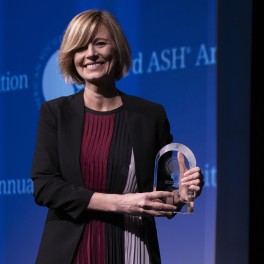 Elizabeta Nemeth, PhD
"It has been a humbling and inspiring experience. One only has to look at the list of past recipients to realize what an extraordinary honor it is to receive this prize."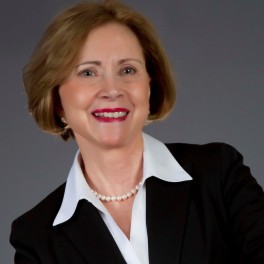 Connie Westhoff, PhD
"I loved laboratory science, which as a young woman in the 1970s, led to a degree that first took me to a hospital laboratory. I was not aware that a career in research was possible. I have been privileged to witness, and participate in, mentoring the next generation of women."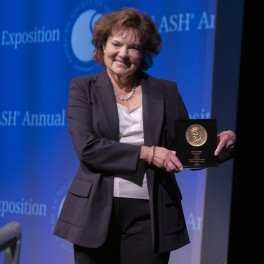 Denisa Wagner, PhD
"Develop your own niche, and if you succeed, others will join you and make it even more interesting."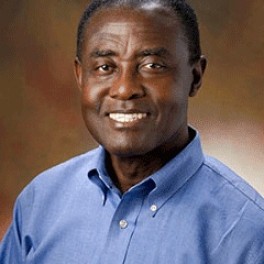 Kwaku Ohene-Frempong, MD
"It is exciting that different approaches are currently underway in clinical trials to develop gene therapy to cure sickle cell disease. There is no better area of medicine where scientific facts of life are so clear and therapeutic interventions so rewarding than hematology!"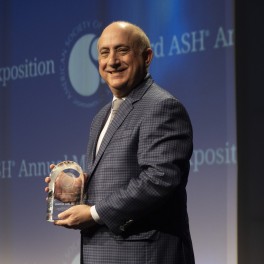 Jonathan Licht, MD
"Mentorship means devoting a significant part of your own intellectual bandwidth to advance others… developing careers of all who you work with, including other health care professionals, administrators, and research technologists."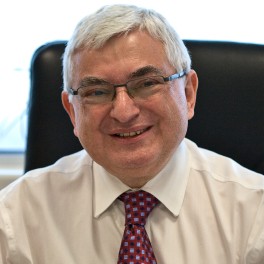 Anthony Goldstone, BM BCh, FRCP, FRCPath
"There was no 'wanting' to become a mentor. I realized I was doing it when several people mentioned I had helped them. It was just a function of my personality."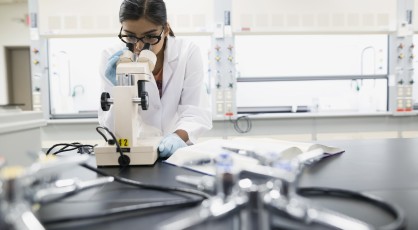 Research Restart
Building on the 2020 success of the ASH Research Restart Award, launched to help early-career investigators resume research activities and maintain career stability during the pandemic, ASH committed funds to 12 researchers in 2021. Furthermore, ASH launched a supplement program to provide additional support to 19 ASH awardees.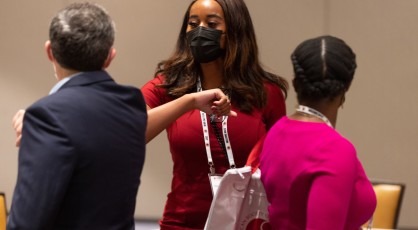 ASH Graduate Hematology Award and Minority Hematology Graduate Award
Recognizing the need to increase the voice of PhDs and basic scientists within the Society, ASH created a new grant award program for PhD students. The ASH Graduate Hematology Award encourages graduate students in the United States and Canada to pursue a career in academic hematology by providing funding for students conducting research on hematology-focused projects. The Society also committed support to six promising graduate students from historically underrepresented backgrounds in medicine through the ASH Minority Hematology Graduate Award, established in 2020.
Despite the pandemic, ASH continued its vital work advocating for hematologists and their patients. ASH members virtually met with and sent emails and social media messages to members of Congress; these efforts had a tremendous impact, resulting in the introduction of two new bills aimed at improving care for individuals with blood disorders. And as data have increasingly shown the disproportionate effects of COVID-19 on communities of color, ASH has also taken on new COVID-19 related advocacy work and redoubled its efforts to improve care for vulnerable patient populations including individuals living with sickle cell disease.
Virtual Meetings on Capitol Hill
Grassroots Network Messages to Capitol Hill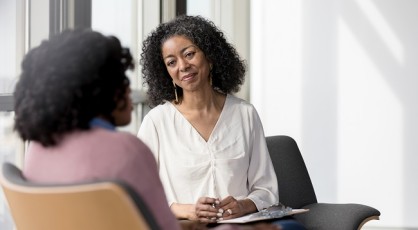 Advocating for Sickle Cell Disease
For many years, ASH has worked to educate members of Congress about the lack of quality care for individuals living with sickle cell disease (SCD). In December 2021, due in part to ASH's continued advocacy efforts, legislation was introduced in the House and Senate (H.R. 6216 and S. 3389) directing the creation of a Medicaid demonstration program to improve access to comprehensive, high-quality outpatient care for individuals living with SCD, including clinical, mental health, and support services.
The legislation was just one key achievement of many that stemmed from ASH's SCD advocacy efforts. Throughout the year, ASH led more than 70 partner organizations in sending joint letters to Congress about SCD. ASH also co-sponsored a Congressional briefing to raise awareness of reproductive health care disparities and maternal mortality issues faced by individuals living with SCD.
Palliative Care Legislation
ASH's work educating policymakers on the lack of access to blood transfusions in hospice care for people with blood cancers laid the foundation for the introduction of a bill (The Improving Access to Transfusion Care for Hospice Patients Act of 2021, S. 2566) establishing a demonstration program that would provide a separate payment model to promote the provision of palliative blood transfusions in the hospice setting.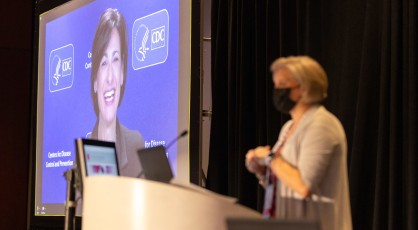 COVID-19 Advocacy
ASH partnered with medical societies and federal agencies to promote the importance of COVID-19 vaccines in protecting the patients ASH members serve. In March 2021, ASH sent a letter to the CDC urging the agency to work with states to prioritize COVID-19 vaccine access for immunocompromised people, particularly individuals living with SCD and other hematologic malignancies. ASH also signed on to joint statements and amicus briefs calling for vaccine mandates for health care providers.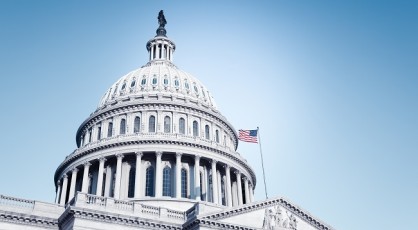 Highlighting Impact of Voter Restrictions
Joined by 16 other non-profit organizations representing more than 21.1 million health care providers and patients, ASH led an effort to highlight the impact of recently enacted voting restrictions expected to disproportionately affect minority communities, including those served by hematologists. This resulted in a joint letter published in the Atlanta Journal-Constitution in August 2021.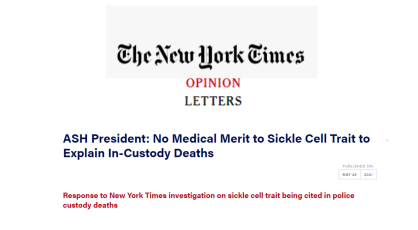 Sickle Cell Trait Policy Statement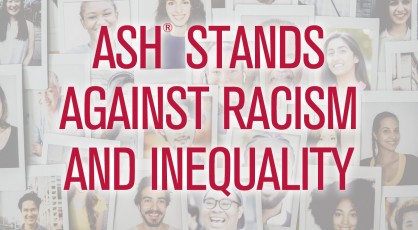 Policy Statement on Diversity, Equity, and Inclusion in Hematology Research, Practice, and Training
ASH released a policy statement addressing diversity, equity, and inclusion (DEI) in hematology research, practice, and training. The statement acknowledges existing inequities and identifies opportunities for ASH to support policies and programs aiming to eliminate health care disparities in hematology. 
As the world's premier hematology organization, ASH continues to expand its international programs and services designed to help hematologists conquer blood diseases worldwide.
Countries represented by ASH annual meeting registrants
Countries represented by ASH awardees
Consortium on Newborn Screening in Africa
The ASH-led Consortium on Newborn Screening in Africa (CONSA), an international network aiming to demonstrate the benefits of newborn screening and early interventions for children with sickle cell disease (SCD) in sub-Saharan Africa, launched newborn screening programs in five new countries in 2021 (Kenya, Liberia, Tanzania, Uganda, and Zambia) and continued screening in Ghana and Nigeria in sites established in 2020. In 2021, more than 24,000 babies were screened through CONSA efforts.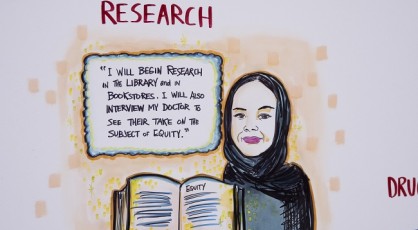 Global Research Award
The ASH Global Research Award was designed to support future international scientific leaders, increase hematology capacity, and nurture global collaboration. In 2021, ASH committed funds to support 12 recipients from 10 countries.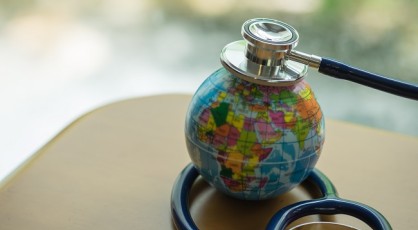 As the world leader in hematology publications, ASH continues to uphold the highest standards for its publications, which cover the breadth of clinical and scientific research and education in the field of hematology. As the pandemic evolves, ASH publications continue to play a monumental role in disseminating critical COVID-19 related research and recommendations.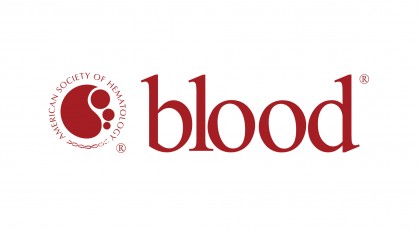 Blood
Celebrating its 75th anniversary, Blood published 943 articles in 2021 – an 11% increase from the previous year – and achieved an Impact Factor of 23.629 – up from 17.794 in 2020. This includes rapidly published Blood articles on COVID-19, including those focusing on vaccine efficacy in patients with CLL and the role of antibody-induced procoagulant platelets in severe COVID-19 infection. Blood also achieved a Google Scholar h5-index of 159, which puts it at #55 in the top 100 English-language journals, and an Eigenfactor of 0.18747, along with 200,028 total citations. Blood ranked #1 in Impact Factor and other metrics as the premier journal in hematology.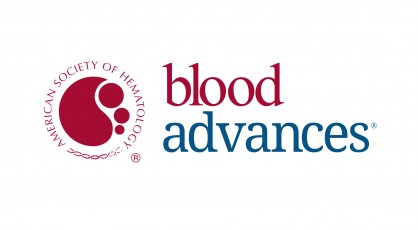 Blood Advances
Blood Advances, ASH's online, open-access journal, continues to grow in prominence. The journal published 574 articles in 2021, with top-cited papers on neutrophil activation in COVID-19 and hematologic manifestations in patients with VEXAS syndrome. Blood Advances also achieved an Impact Factor of 6.799, up from 4.910 in 2020; a Google Scholar h5-index of 58, up from 39; and more than double the total citations, 8,118 up from 3,312. Several new ASH Clinical Practice Guidelines were published in Blood Advances in 2021 on the topics of VTE, SCD, VWD, and COVID-19. In 2021, Catherine Bollard, MD, started her tenure as the Blood Advances Editor-in-Chief.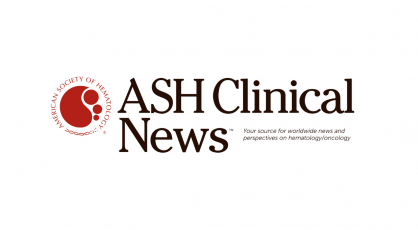 ASH Clinical News
2021 marked ASH Clinical News' first year under the leadership of editor-in-chief Aaron T. Gerds, MD, MS. The publication introduced a new editorial section, Hematologica Obscura, focusing on uncommon disorders within hematology. It received national and regional gold Azbee Awards from the American Society of Business Publication Editors for a series of editorials, and a Communicator Award from the Academy of Interactive and Visual Arts for a feature article about how the rapid uptake of telehealth
during the COVID-19 pandemic will shape the future of patient care and clinical research.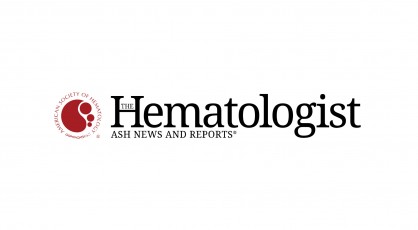 The Hematologist
In 2021, The Hematologist gained momentum online, increasing page views by more than 200,000 over the previous year and covering important topics at the intersection of hematology and COVID-19 treatment. Diffusion continues to be the most well-received content, covering critical topics in 2021 such as advances in chemotherapy for pediatric AML and breakthroughs in whole-genome sequencing. The Hematologist podcast, which reached its 100-episode mark in 2021, moved to a new hosting platform, Transistor, making it available for download on Apple Podcasts, Spotify, Google Podcasts, and an array of other podcast apps. In 2021 it reached 35,000 total downloads and an average of more than 1,100 downloads per episode.
The ASH fiscal year 2021 (July 2020-June 2021) was another year of positive financial growth for ASH. This financial stability enables ASH to continue to expand existing efforts, fund new projects, and support its overall mission of fostering high-quality, equitable care, transformative research, and innovative education to improve the lives of patients with blood and bone marrow disorders.
Audited Expenses in 2021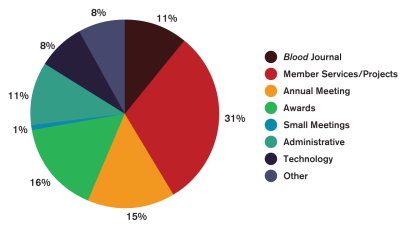 Operating Revenue in 2021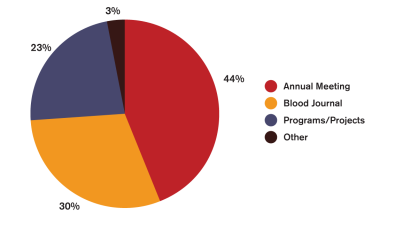 The ASH Foundation was created in 2012 to facilitate private philanthropic relationships with individual donors, foundations, and corporations that confer charitable grants. Thanks to generous donors, in 2021 the ASH Foundation provided additional resources to enhance and expand ASH programs dedicated to advancing hematology research, promoting career development and training, and making a global impact.
Disbursements in Fiscal Year (FY) 2021
ASH Foundation Donors in FY21
Countries Represented by Donors in FY21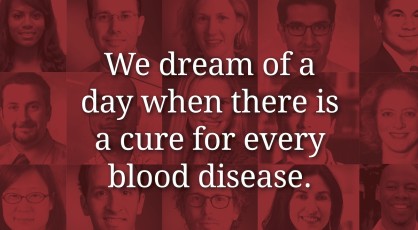 ASH Foundation Gifts in Action
Through charitable support from the ASH Foundation, ASH is able to enhance and expand important hematology programs and pursue new, visionary initiatives. See ASH Foundation gifts in action.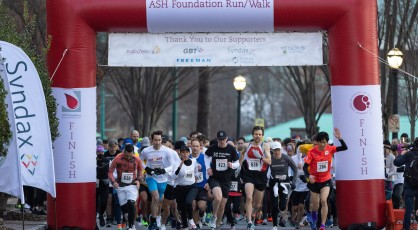 ASH Foundation Run/Walk 2021
The ASH Foundation Run/Walk went hybrid this year, with 1,029 registrants participating, either during the in-person event in Atlanta on Sunday, December 12, or in a virtual run/walk that could be completed on their own route. Proceeds from the 2021 ASH Foundation Run/Walk supported the ASH Minority Recruitment Initiative Fund and the ASH Career Development and Training Fund.
ASH Foundation Run/Walk 2021